Turf War is a time based strategic battlefield against other Guilds. Your main goal is to capture as many cells of the map as possible.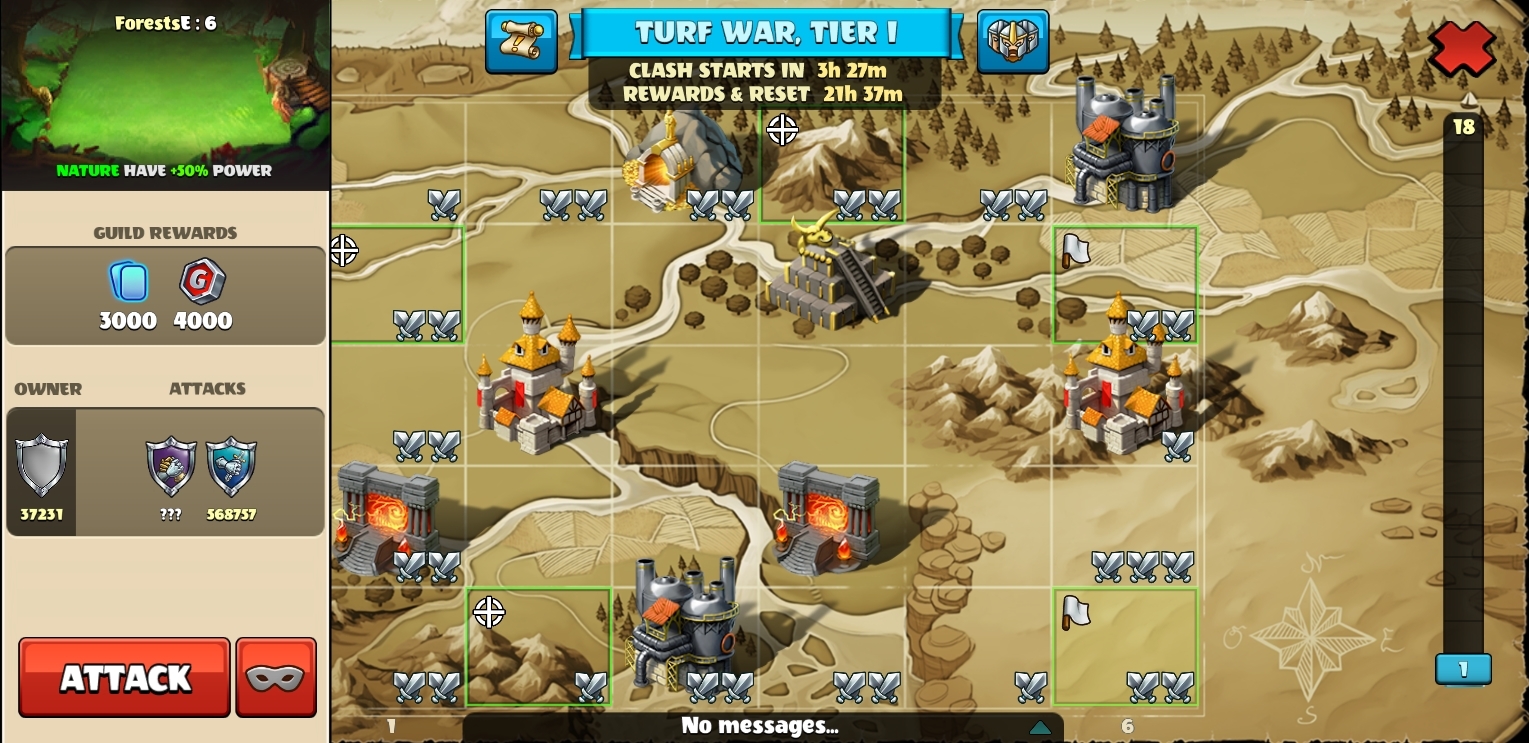 The game has two phases:
1. Preparation phase, where you send all your available Champions to available cells of the map.
2. Clash phase, where you're no longer able to send your troops and can only witness them clash for the assigned territory.
You can check the exact timetable of these phases here
If the amount of your forces was superior on a certain part of the map, that part becomes captured for your guild till the next clash, where you will have to defend it, or it will be captured by other Guilds.
There are plenty of different nodes of the map that provide you with different bonuses, and make them strategically valuable, additionally, there are many tactics you can choose, such as diversion, sniping, etc. But we'll leave it for you to explore.